It's been a long time since I have posted.  2016 is looking to be an awesome season and I wish I had been more consistent with the blog.  I love keeping a record of all my adventures for me to look back on and I like sharing the journey and tri-life  lessons but I simply fell out of the routine.  
WINTER
I spent the fall and winter being intense on the bike and hardly running.  Then, I battled the flu and being sick in January/February.   By March, I decided to dial back from the half marathon at Shamrock to the 8k.
SHAMROCK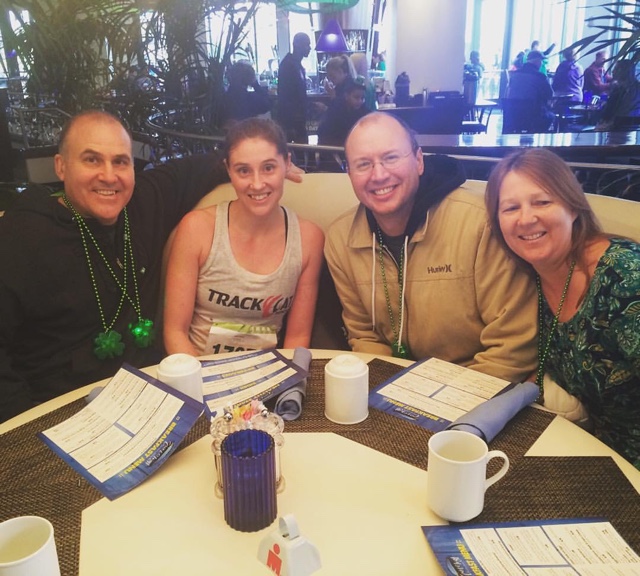 My parents drove down to spectate.   We had a great time.  It was extremely windy and not exactly PR conditions but I was able to push hard to place 3rd in my AG out of a huge field.  The woman I ran next to for most of the race was from Maine!  I always tend to meet New Englanders at races so that was funny to discover this after she finished.  Sadly, I damaged my plantar fascia again.  I haven't had this for 4 years but once you get it the PF monster can creep back unexpectedly.  It's been in rehab ever since but in the meantime I've still been having a fantastic season.  I have missed the early season sprint and oly VTS races with the foot issue so I won't be playing for series points as you need five races to be ranked.  That is not my main goal and five will not fit in later because I'm still very focused on ironman racing.  
TRACK CAT FITNESS
I became an IRONMAN Certified Coach, USMS Level 2 Coach and formed Ever Racing to coach athletes of all ability levels who have exciting goals to achieve.  I wanted to take the coaching work and mentoring I'd been doing to the next level and do it the right way.  We have a group of amazing athletes of all abilities.  They hail from all over: Alaska, Maine, the Carribean and RVA!  I like to give my athletes the most comprehensive service possible to help them optimize everything we can for their success.
Hiring a coach is placing your dreams in another person's hands so I take my responsibility to my athletes 
very seriously.  It's a privilege to be part of their athletic journeys.  I am having so much fun helping these athletes and I look forward to all of their accomplishments!  Www.trackcatfitness.com 
BLUE RIDGE NC
I will probably do a longer report about this.  I went to a cycling camp out of Boone, NC in April.   It was four days of adventure on two wheels with amazing people, views and hills.  I could not ask for a better vacation or a more fun way to build bike fitness!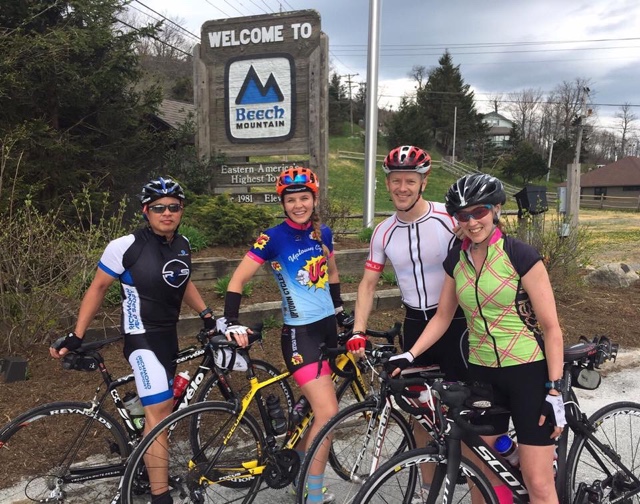 AQB
Kinetic half iron aqua bike was my first multisport race of the season.  I stayed at my friend Jill's home and she cooked for Nick & me.  Race morning I caught up with tri pals and made new friends in transition.  The weather was beautiful.  I consider myself a runner but wound up on the podium here without being able to compete with my strength… the run since it was simply swim, bike, finish.  I had an exceptionally good swim for me.  The swim sessions Coach DTD gives me are so effective.  I have made big gains in the water just nailing times I've never experienced before.  I love it.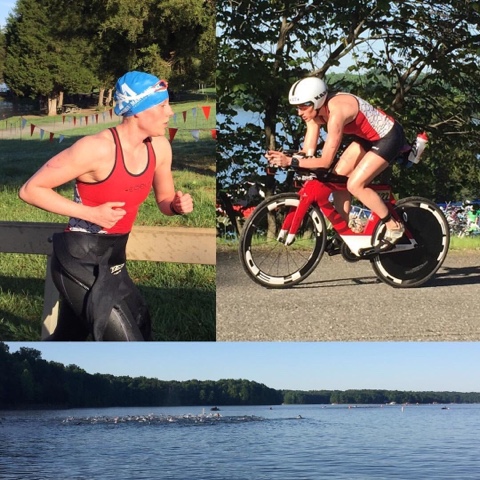 COACH SEARH  
I had contemplated continuing self coaching for the season but it felt hypocritical asking others to trust me fully as a coach but to not be willing to do that myself.  I also value the outside perspective and enhancements to training that a good coaching situation offers.  
Looking for a tri coach match can be about as tricky as 
dating or job hunting though.   Sometimes you luck out but sometimes things aren't as they appear on the surface or the timing is just not right.   
It has been a struggle for me since the end of 2014 to find a coach that delivers with consistency that I can rely on.  I also decided not to hire existing friends for a while since I have overlooked red flags with converting existing friendship into coaching/working relationship.   I decided this time around to be wholly business minded in my search.  With a recommendation based approach 
I talked to more than one coach that I really could be excited to have as a partner.  I 
ultimately hired a coach whose philosophies and passion for the sport make me happy.  I'm learning from his wealth of knowledge. He is so engaged in my training, fair, communicative and honest that it has become very easy to trust him and our process.