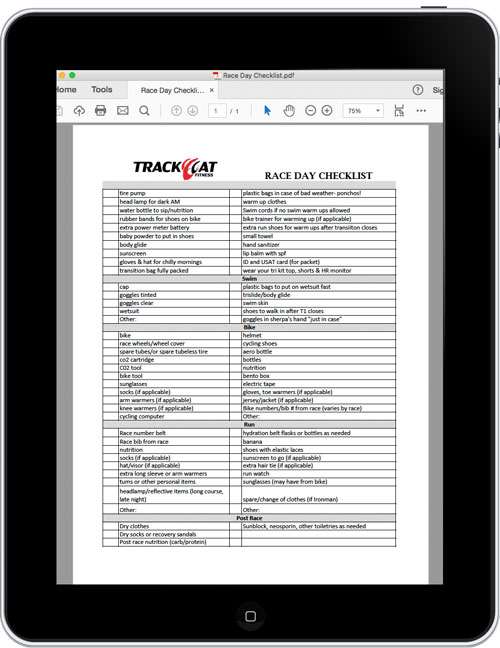 Download Your Comprehensive Race Day Checklist!
There are a lot of things to juggle when getting ready for a triathlon. This is a complete checklist that helps keep the packing process organized. It includes more than just the obvious basics and allows for you to add your own unique items as well.
The best part is, it's FREE!
Submit your info to download.