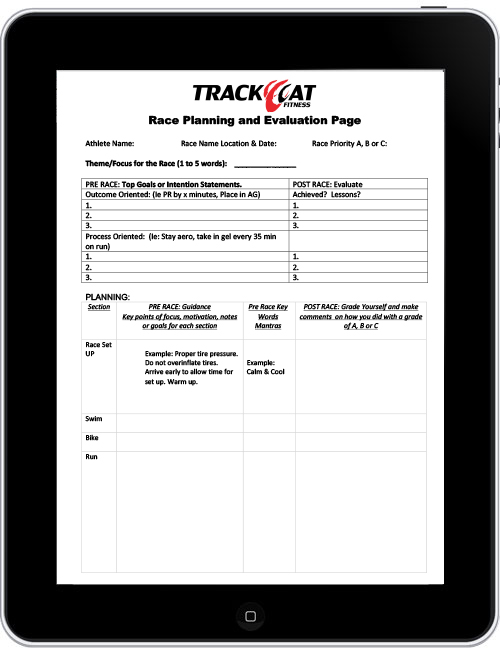 Execute on race day!
This sheet helps prepare your mind and develop a great plan your race day execution. It also provides a platform for perspective and evaluation after the race. It can be completed any time but many athletes find that during the "taper" when their training volume is reduced the planning tool is a great way to channel their energy!
The best part is, it's FREE!
Submit your info to download.