Ever Racing Bike Strength and Race Mindset Booster 
Race season is just around the corner.  What can you do NOW to prepare yourself to have your best possible season yet?  Boost your cycling fitness.
Get started fast!  You get to chose your program start date of March 6th or March 13th.
Bike fitness translates well to run fitness and a strong cycling leg can greatly set you well ahead of your results last year and/or leave your competition behind you.
You CAN Breakthrough this year.   We can help you can make huge gains with:
Ever Racing Bike Strength and Race Mindset Booster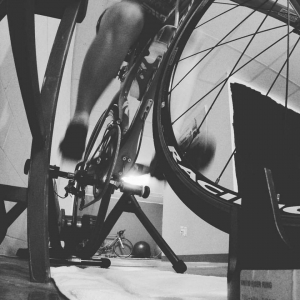 There are cycling power builder, FTP Challenges and the like popping up left and right.  This is because it works so well.  These programs are popular because they work.  They help sharpen you up and whip you into race shape just in time.
How is This Program Different?
How will it Launch YOUR Success better than the others could?
We believe strong performance isn't just bike strength.
It is about unleashing the power of a high performance mindset.  
Your bike power is nothing with out your mind's power.
Not only will you get 5 cycling sessions a week carefully crafted to optimize your training with benchmark testing at the start and end of the program but you also will receive a weekly mindset focus with meaningful exercises designed to strengthen your  athlete mind and set you up for your best season yet.
This program is done virtually so you can make gains on your own time while still being part of a community with coach support.
For only $10 a week for 6 weeks you'll emerge a new athlete with:
Power/Benchmark test weeks to mark progress
Mental resilience strategies and activities to prime your mind for optimal performance.  This is serious and proven work each week that will solidify your ability to leverage your fitness
Direct access to coaches and a community on private Facebook group
6 weeks cycling program with 5 sessions per week designed to launch your cycling fitness to higher levels
A Basic Training Peaks Account with the plan that you keep after the program concludes
Contact Kelly@everracing.com or Aaron@everracing.com for more information.
In the meantime, check out our cool bike session ideas sampler packet for free.
What are you waiting for?  Start March 6th or March 13th and by Race Season you WILL be ready!