In order to breakthrough you must already be standing on a solid foundation of hard work!
I've been posting about how to make it to the next level in sport.  For the most part my own success with making progress has truly just been the result of gradual consistent work over time.  This was outlined in my USAT AG Rankings post.  However, there were some years in my personal history as well as for the athletes I coach where the season can ONLY be described as a breakthrough.
Breakthrough Years are Possible!
When an athlete makes giant leaps in performance and obtains results far exceeding prior levels they  find themselves competing in and operating on a much higher level.  They have a real breakthrough.
Make it happen!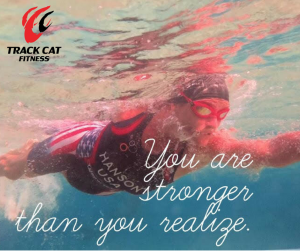 Last season in particular so many Ever Racing athletes had breakthrough seasons that I was amazed and floored.  People who had never been on podiums were suddenly winning overall.  Those who struggled in the swims were winning races with swim conditions so bad athletes were being pulled out of the water left and right.  PRs were so significant that I got chills.  I was so proud of everyone's hard work.  I was amazed.  It was an exciting time to be a coach that is for sure!
It wasn't simply adding structured training.  We all had that in the past.  What was it?  The answer is…it is complicated.  That is why I will chunk it out over the year of blog posts.  There was but one STRONG requirement in every case though.
It Takes a Strong Foundation…and then the Something More!
The starting point for a breakthrough is a solid foundation built on a lot of consistent hard work.  This is not glamourous.   I threw out a question on social media a few weeks ago with the resounding feedback that every performance breakthrough is a result of hard work.  Put in the time.  Get it done.
You cannot "dream" your way to a breakthrough.  Athletes need a foundation of hard work from which to launch themselves on an upward trajectory.   So train.  Day in.  Day out.  Consistently.  I know this is boring.  But it works.  It is also hard to do…there are in fact "secrets" "hacks" and "tricks" for getting the work done.  We will get to those…but the key point is the work must be done for a breakthrough to follow.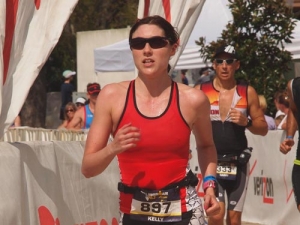 From that foundation of hard work there are athletes who will thrive and propel themselves further than they have ever been.  There are those that will make only slight gains or continue to be stuck.  Hard work alone simply provides a foundation.  A breakthrough season requires so much more.  Work alone doesn't get mega results.  It requires something more…and that is what we will explore.  Do the work and then do those little things that can make a difference…the "something more."
More posts to follow in the coming weeks to explore "something more,"  In the meantime, if you want to learn at a more aggressive rate, check out our coaching services and let us know how we can help!  Otherwise… stay tuned!